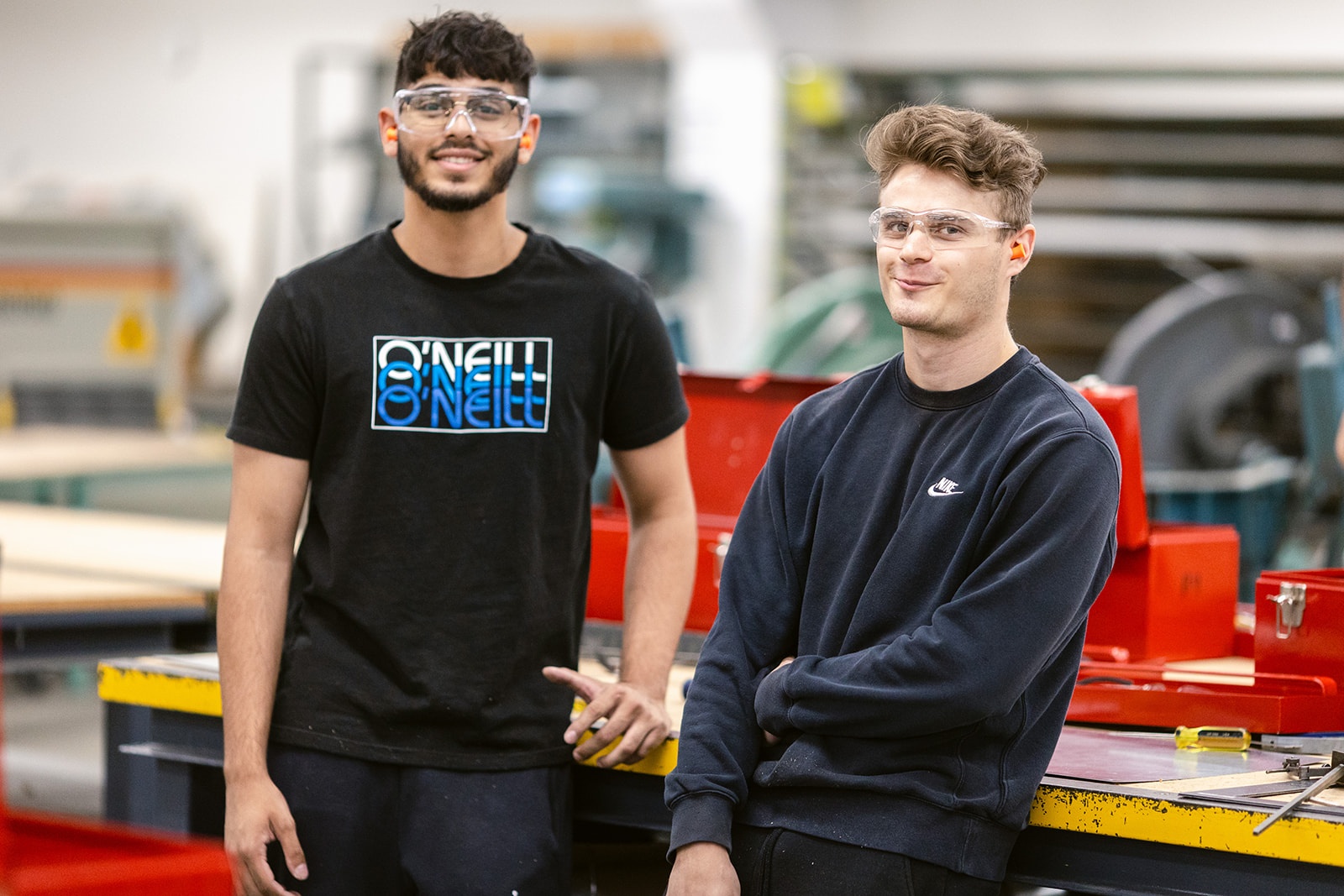 In the skilled trades, you have the freedom to choose a career path that works for you. Learn from the best, grow within a company, or branch out and start your own business.
students enrolled in Youth trades programs
of all new high school Youth programs enrollments are women
of trades foundation program students choose to continue into the apprenticeship.
youth participate in skilled trades every year
Youth in Trades
Programs
SkilledTradesBC Youth Trade Programs let you get started in a trade while you're still in high school. That means you could be working in your field, learning from experts and earning a paycheque — all before you graduate. 
Youth Discover
the Trades
Spark an interest in the skilled trades! This program introduces what a trade is and gets you involved in hands-on activities.
Try out  different trades! The Youth Explore programs give you the chance to build skills and get hands-on experience.
Get a head-start in trades training! This youth program is perfect for those looking to build their skills and experience in a specific trade while attending high school.
Get on-the-job training! The Youth Work in Trades program helps you develop trade skills and get paid while attending high school.
Hear From Youth Participants
"
Hear From Youth Participants
"I went in there not knowing how to read a tape measure. I came out of it knowing how to pull an engine"
Noah,
Youth Explore the Trades Program
"I get to spend my week cutting steel and building things. It's good times."
"It's an awesome feeling, where your creativity and skill sets are your only limitations to getting the job done."
Kevin,
Sheet Metal Worker
"Sometimes it's a tough job, but there's a sense of accomplishment and a confidence in your abilities."
Danica,
Millwright Apprentice
Students look to their educators for guidance and trusted mentorship. Find program resources, maker activity ideas, frequently asked questions, and more in this section.
Find a school district near you that offers Youth Trades Programs and connect with your local school representatives who work with SkilledTradesBC programs.
How the Trades Saved a Young Man's Life
Finding his passion for the skilled trades helped Jordan Ryan leave his troubled past behind him and improved his mental health.
View More
5 Maker Activities You Can Do At Home with Your Kids
We've put together a list of 5 fun and educational trades related activities you can do at home with your kids.
View More
Teachers at Peter Greer Elementary Create Trades-Related Projects that Students can Build at Home
"Within half an hour, six kits had already been picked up," says Clint. "They were all gone by the end of the day."
View More