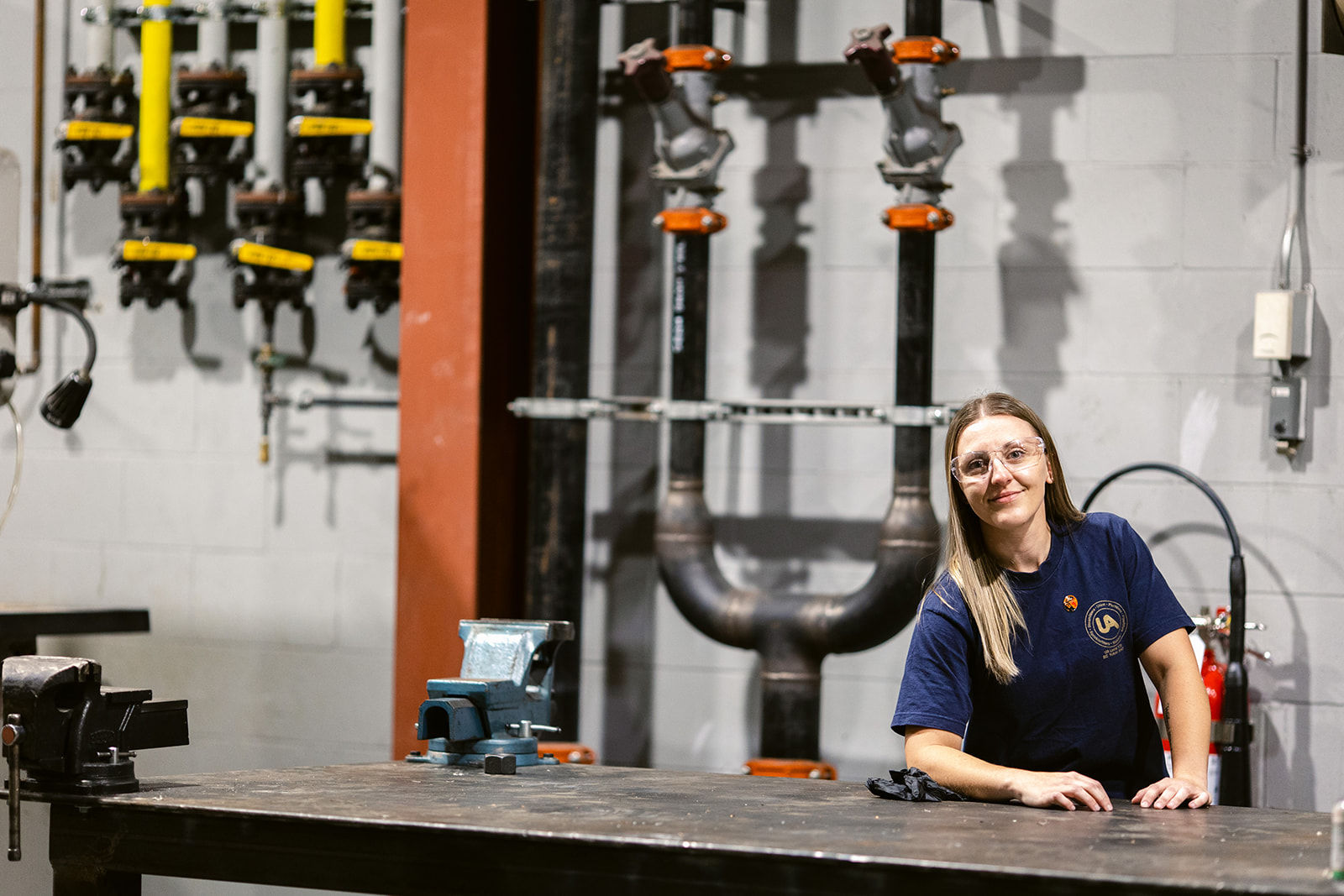 What does it mean to be a tradesperson?
Becoming a tradesperson means taking your career into your hands —aligning your interests and skills with a fulfilling role that will take you places. It means joining a growing number of professionals who are contributing to building the future of B.C. while enjoying the flexibility, pay and job satisfaction that only the trades can provide. 
Choosing your trade is the start of a rewarding journey that includes registering to be an apprentice and getting certified. We applaud you for making this important career decision as you embark on your apprenticeship journey!
If you need financial assistance there are several options—including grants, loans and tax credits—that you may be eligible for. 
Our Apprenticeship Advisors are available to provide 1-on-1 support to sponsors and apprentices who have any questions or need additional information.  
Steps to become a
certified tradesperson
Once you've selected a trade and found an sponsor employer, register your apprenticeship and review your program profile carefully. 
Talk about it with your sponsor employer, and if anything is unclear ask your sponsor employer or ask an Apprenticeship Advisor. Pay attention to details like how many levels of technical training you need, the number of hours you'll need to work, and information about your final certification exam. 

Communication is key—make sure that both you and your employer review the profile and understand the requirements to achieve certification.    
Every registered apprentice has both an employer and a sponsor. The employer hires you and pays for your work; the sponsor commits to helping you get opportunities to learn on the job and reports on your progress.  
In most cases, the employer and sponsor are the same person or organization. Building a good working relationship with them is important to make sure the investment in you benefits everyone.  
Sign up for technical training with an approved training provider. You may find a school in your community, or you may have to travel to relocate for a couple of weeks each year. Check out Trade Programs. Trades Training BC and EducationPlannerBC provide a comprehensive list of what programs are available in your trade. Be sure to sign up for classes as early as possible to secure a seat. 
It's important to communicate with your employer sponsor about the best time to be in school. You want to go to school about once every year so you can get a balance of in-school theory and on-the-job practical experience.  
Sign into your Portal account often to make sure the hours you have worked have been recorded. If your hours are not up to date, talk to your sponsor employer. 
You will be tested on your entire apprenticeship during the final certification exam. Your instructor will spend some time on exam preparation, including a review of the theory from all levels of technical training. Take advantage of this, spend time to prepare, and consider applying for an exam accommodation if you require additional support. 
Rewrites are available if you don't pass on the first attempt. 
After you've completed your work-based training hours, technical training and exams, SkilledTradesBC will ask your employer sponsor and the certified journeyperson who supervised you to sign a Recommendation for Certification (RFC). Ensure your employer sponsor signs and returns the form to SkilledTradesBC. 
Once we receive the signed RFC, we'll send the certificate package to your employer sponsor, who is then responsible for signing your certificates and sending them to you. Then you're officially certified! 
Upon certification, Red Seal tradespersons may apply for the Apprenticeship Completion Grant, a taxable grant for $2000. 
Allow you to learn the basic knowledge and skills needed for entry into a trade, through classroom and shop settings, without requiring an employer sponsor to participate.  
Youth Apprentice Programs
Let you get started in a trade while you're still in high school, which means learning from experts and earning a paycheque—all before you graduate. 
TRAINING FOR UNDERREPRESENTED GROUPS
Provide support for all members of underrepresented groups, with programs that help students explore various trades before they commit to an apprenticeship.