What does Truth and Reconciliation mean to SkilledTradesBC?
"True and meaningful reconciliation is an important foundational principle to our trades training system. It all starts with acknowledging our shared responsibility and listening to one another. SkilledTradesBC is committed to supporting and working with Indigenous peoples to establish a clear and sustainable path to lasting reconciliation. This includes promoting a trades training system that is welcoming and inclusive of all people, including Indigenous peoples."  
     -    Shelley Gray, CEO 
"As the Director of Truth and Reconciliation at SkilledTradesBC, I see my role as part of a bigger team, working in unison with all Nations, 203 communities and the charted communities of the Metis peoples to achieve trades training in the Indigenous world. 
I was groomed by our Hereditary Chiefs of the Wet'suwet'en to undertake such a role. I was raised traditionally, and by parents who believed in education, whether it be a traditional education or a Western education, and I was fortunate to have both. I have my feet firmly planted in two worlds, with the teachings of "standing on your own two feet" "paddle your own canoe" and "never depend on anyone" as words of strength from our forefathers.
     -    Skit'den, Andrew George, Director of Truth and Reconciliation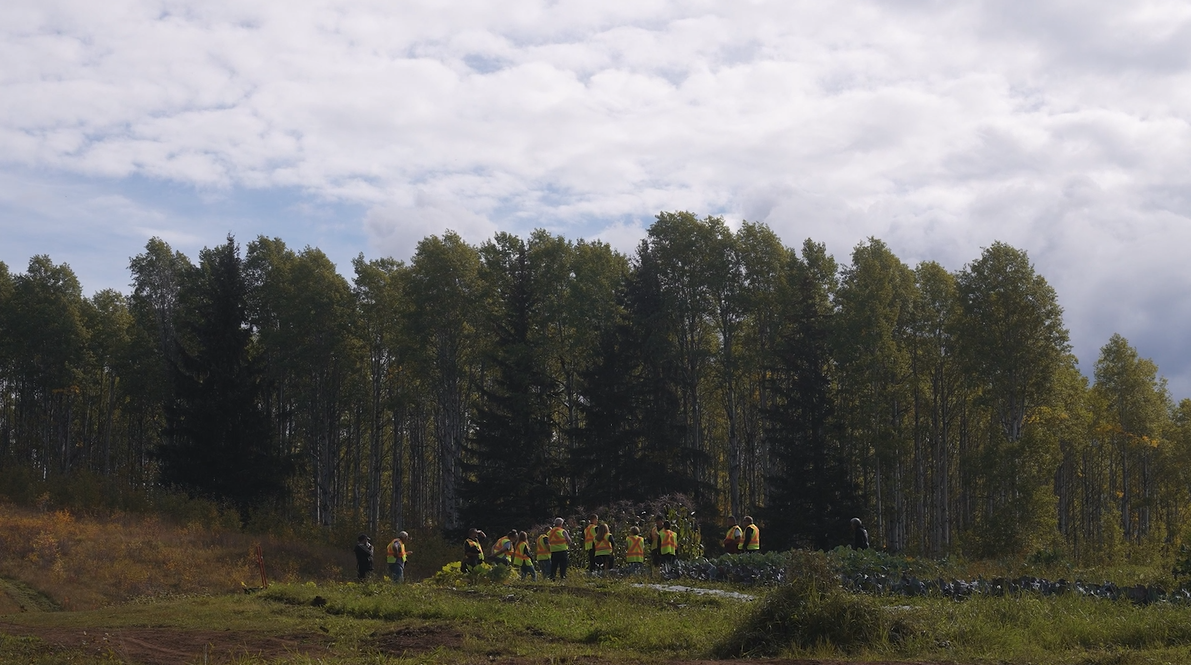 Tea Creek Farm is an Indigenous-led, land-based, culturally safe skilled trades training program passionate about Indigenous food sovereignty. Watch this video to learn more about their programs and ways they are supporting apprentices.
Principles of Truth and Reconciliation  
SkilledTradesBC continues to uphold the Declaration on the Rights of Indigenous Peoples Act and the Calls to Action of the Truth and Reconciliation Commission into the trades training mandate. 
How is SkilledTradesBC committed to taking part in reconciliation? 
We engage with Indigenous communities, both urban and rural, and listen to their ideas of how skilled trades can help. Our focus is on relationship-building and leading collaborative efforts to: 
Increase the number of Indigenous peoples entering into apprenticeships 

Increase the proportionality of Indigenous peoples in apprenticeships 

Increase Certificates of Qualification or Red Seal Certifications issued to Indigenous peoples 
We develop Memorandums of Understanding with Indigenous communities to help create employer sponsors, building a pathway for apprentices. We also focus on community-based training programs as these provide an opportunity to build a foundation for sustainable trades training and apprenticeship pathways— creating mentors and skilled tradespeople to guide future generations. 
In 2008, we established an Indigenous Advisory Council, which meets twice a year, to provide input and recommendations to ensure Indigenous apprentices are fully supported, including addressing racial, cultural and other barriers to success.  
In 2022, SkilledTradesBC appointed Andrew George as Director, Truth and Reconciliation to lead our efforts in supporting greater Indigenous participation and success in the skilled trades. His leadership will provide an Indigenous lens everything we develop and create, including systems and policies. In addition, Andrew leads relationship building and cultivation with our Indigenous partners and the communities we serve. 
SkilledTradesBC will also continue the implementation of its Provincial Indigenous Skills Training Plan, which focusses on creating a clear and sustainable path and opportunities for Indigenous peoples and their communities within B.C.'s trades training and apprenticeship system. 
Commemorative Days 
Truth and Reconciliation Day (Orange Shirt Day) – September 30 
Orange Shirt Day is a grassroots campaign founded by Phyllis Webstad. It grew out of her experiences and those of other residential school survivors who attended St. Joseph's Mission near Williams Lake. It's a day to honour healing journeys and a time to engage in meaningful discussions about the history and legacy of the residential school system. 
National Indigenous Peoples Day – June 21 
National Indigenous Peoples Day is a day for all Canadians to recognize and celebrate the unique heritage, diverse cultures and outstanding contributions of Indigenous peoples. For generations, many Indigenous peoples have chosen June 21 or near this day to celebrate their culture and heritage due its significance as the summer solstice. 
Louis Riel Day – November 16 
Louis Riel Day is held every year on November 16 as it's the anniversary of Riel's execution in 1885, after he led Métis people in a resistance against the Government of Canada and its encroachment on Métis rights and their way of life. Louis Riel Day celebrates Métis culture and the continuing progress that Métis people are making. 
Red Dress Day – May 5 
Red Dress Day aims to raise awareness of missing and murdered Indigenous women and girls and 2Spirit people. The red dresses worn on this day are a symbol, first introduced through Métis artist Jamie Black's REDress Project, that represents the pain and loss felt by loved ones and survivors.