Andrew George on

Truth & Reconciliation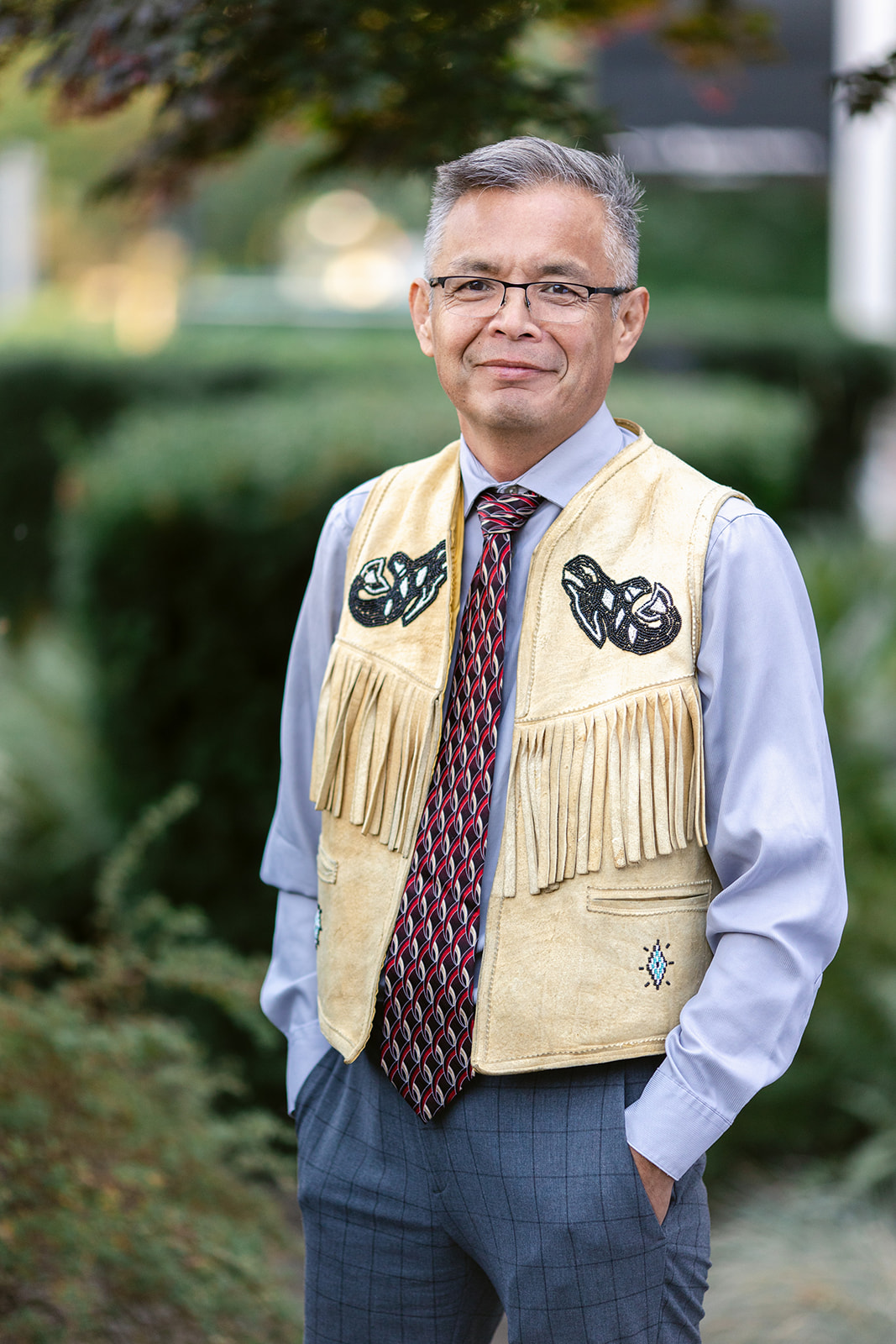 A letter from Andrew George, Director, Truth and Reconciliation
Huddii Sowenzen (Hello, how are you in Wet'suwet'en language). 
My name is Andrew George, and I am of Wet'suwet'en decent, part of the Bear Clan (Gitdumden) and Grizzly House (Cas yex). My Hereditary Chief's name is Skit'den (The Wise Man), the name I have held since 1998.
SkilledTradesBC is committed to implementing Truth and Reconciliation—the United Nations Declaration on the Rights of Indigenous Peoples (UNDRIP) and the British Columbian Declaration on the Rights of Indigenous Peoples (DRIPA) adoption of the United Nations declaration.
As Director of Truth and Reconciliation at SkilledTradesBC, I see my role as part of a larger team, working in unison with all Nations, 203 communities and the charted communities of the Metis peoples to achieve trades training in the Indigenous world. 
I was groomed by our Hereditary Chiefs of the Wet'suwet'en to undertake such a role. I was raised traditionally and by parents who believed in education, whether it be a traditional education or a Western education, and I was fortunate to have both. I have my feet firmly planted in two worlds, as well the teachings of "stand on your own two feet" "paddle your own canoe" and "never depend on anyone" as words of strength from our forefathers.
I have been in the trades since 1984 and received my Red Seal as a Professional Cook in 1989. I utilized my traditional education to survive and my Western education to navigate the trades training system to become Chef de Partie and Chef de Cuisine. I was also a business owner and operator with apprentices, an author, and part of the team of chefs that developed the Professional Cook Indigenous Content curriculum and instructor.
What is Truth and Reconciliation?
It is a personal journey, a reflection upon a history of injustices in the Indigenous world and an opportunity to learn from the past, so it never happens again.

Unity is prevalent in every nation in British Columbia and it has always been part of building bridges to newcomers and welcoming them to our lands.

Relationship building is critical step. How can you work with some one if you don't understand them and their values? It is through building relationships that builds trust on both sides as well as respect and recognition.
As we move forward with Truth and Reconciliation at SkilledTradesBC, our goal is to create trust and partnerships for the trades training system where everyone can benefit and no one is left behind.
Tabbii Messi (Thank you very much)
All my Relations 
Skit 'den
Andrew George 
Director, Truth and Reconciliation