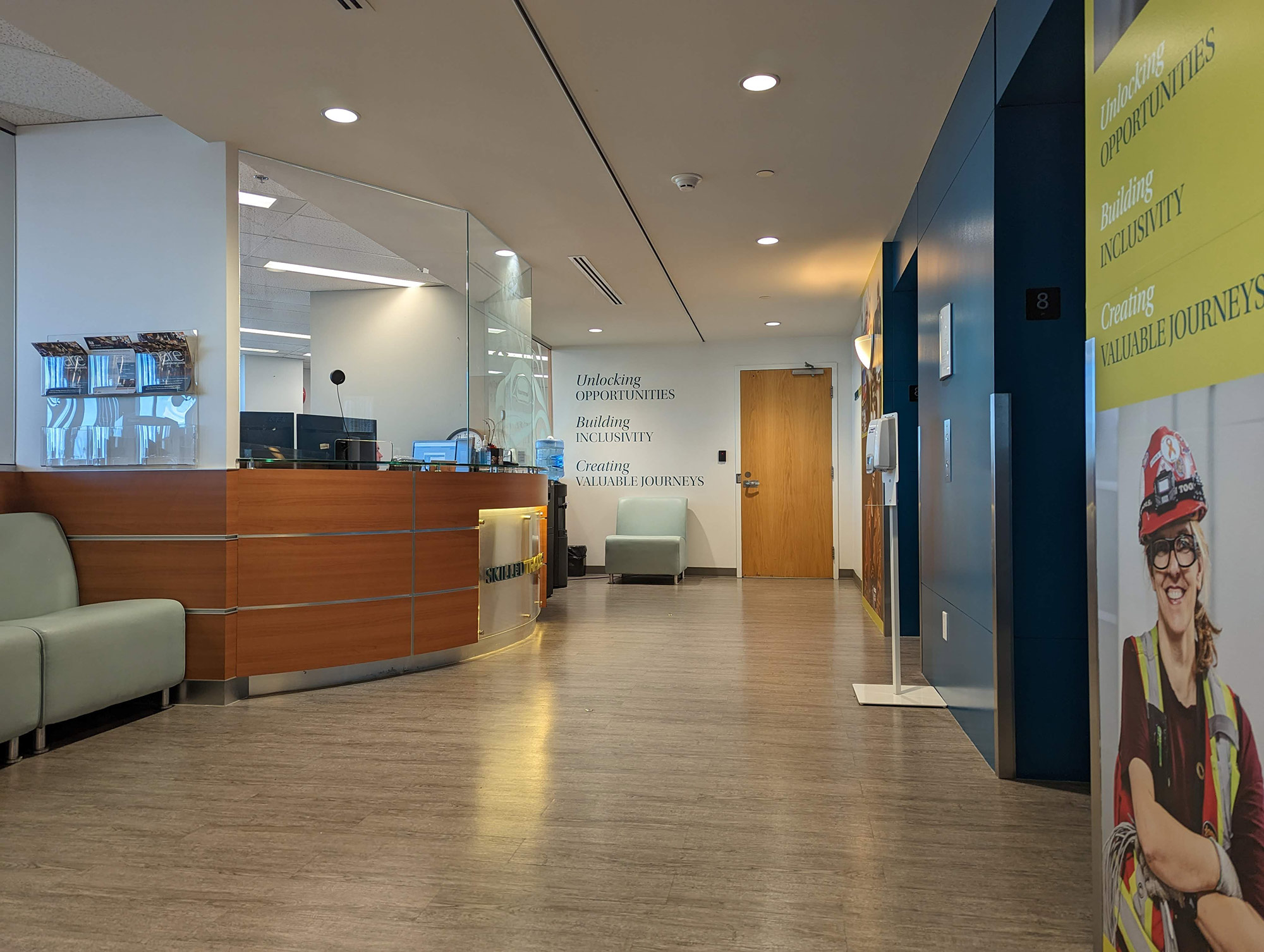 Contact
US
SkilledTradesBC Customer Service is open from 8:00 AM to 4:30 PM, Monday to Friday. 
Ask us about skilled trades and apprenticeships, including registration, examinations and certification. We're here to help!
Questions/Inquiries
Call: 778 328 8700
Toll Free in British Columbia: 1 866 660 6011
Fax: 778 382 8701
Email: customerservice [at] skilledtradesbc.ca
Get Support
Got a question? Want to explore options? Apprenticeship Advisors are located around the province and offer help and support. Whether you're an apprentice, employer sponsor, or just thinking about the future, we'd love to talk.
Find the Advisor in your area by logging into the SkilledTradesBC Portal or by contacting us at customerservice [at] skilledtradesbc.ca.
Visit Us
8100 Granville Avenue - 8th floor 
Richmond, BC 
V6Y 3T6 
Pay parking is available on the right hand side of the building, off Granville Avenue. See map
Self-Serve Options
The fastest and easiest way to submit information that will get you the quickest results is through our self-serve tool, the SkilledTradesBC Portal. It provides a seamless, mobile-friendly experience for apprentices and sponsors looking to:  
submit customer service requests

manage their information

submit work-based training hours, and more. 
Learn more about the Portal.
Other
Media Inquiries: externalrelations [at] skilledtradesbc.ca
Privacy Officer: privacy [at] skilledtradesbc.ca
Use forms to submit information to SkilledTradesBC.
Learn more about SkilledTradesBC, including our leadership team, corporate reports, policies, and more.