Manage Apprenticeship Information on

the SkilledTradesBC Portal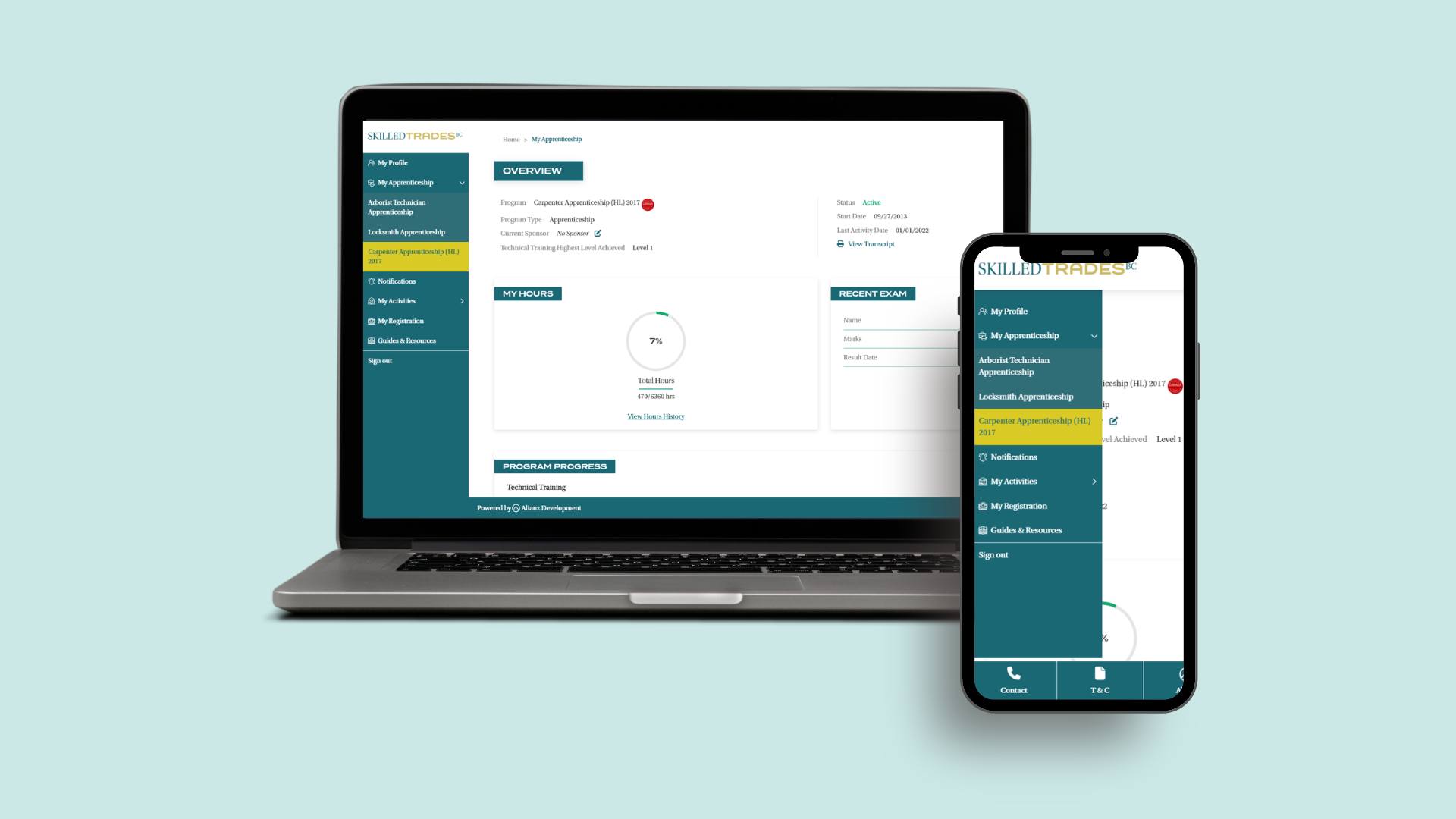 To better support our apprentices and employer sponsors, SkilledTradesBC has launched a new self-service portal.
The new Portal provides an improved experience and easier access to skilled trades and apprenticeship information for all customers.
The new Portal will allow all our clients to access their apprenticeship information on the go and make requests and submissions within the platform. Apprentices can easily manage their apprenticeships and certification pathways while sponsors will be able to manage apprentices and submit hours all in one system online. 
What can you do on the Portal?
Edit your sponsor information 

Track your hours toward certification 

Schedule an exam 

See your exam results 

Make requests to Customer Service

Find the Apprenticeship Advisor in your region

… and more! 
What benefits does the Portal offer?
Mobile-friendly interface

New and improved self-service functionality

Easier and faster process for making requests to Customer Service

24/7 access to apprenticeship information
If you have training provider and school district profiles and need access to Direct Access, please click here to sign in.