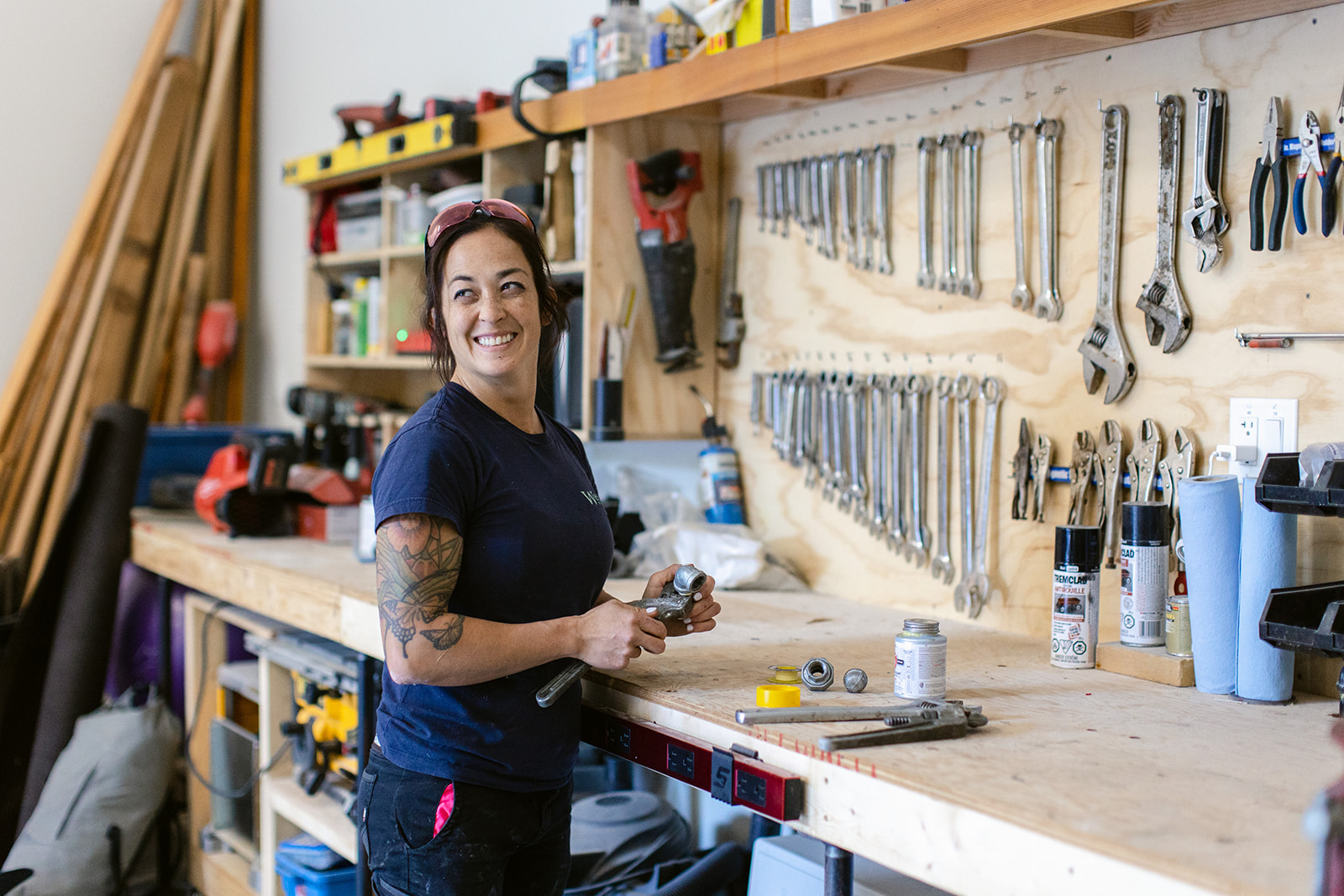 Apprentices are a smart business move. According to the Canadian Apprenticeship Forum, employers receive an average positive return of 35-43 cents for every dollar they invest in apprenticeship training, depending on the trade. Not only do apprentices learn your business first, they also bring the latest technologies and techniques back from the classroom—further strengthening your team.
Doing your part to support apprentices ensures we carry on a tradition, where sponsors guide eager minds towards building a better future for everyone. You will oversee, challenge and shape these professionals, benefiting your workplace and the future of your trade in the process.  
Every $1 invested in training yields
of eligible apprentice wages per year for Red Seal trades
of eligible apprentice wages per year for non-Red Seal trades 
How to Sponsor an Apprentice
Ready to become a sponsor employer? Follow these 7 steps to success.
Ask your employees if they would like to learn a new trade or know someone who is interested. 
Connect with your trade/industry associations or unions or reach out to your local secondary school. See our list of school districts offering SkilledTradesBC Youth Trade Programs. Aboriginal Employment Service Providers, First Nations Band Office or Tribal Councils can also connect you with prospective apprentices. 
You can also advertise for openings on your website, job search websites, or social media. 
Create a workplace environment that ensures your apprentice: 
Has proper equipment and understands the safety standards of your workplace. 
Is clear on which certified journeyperson (or equivalent) is responsible for their work-based training. 
Receives work-based training that incorporates the full scope of the trade.  
Work together with the supervising journeyperson and apprentice to create a Training Plan. Go to Trade Programs and select your trade. Then click on the Program Outline and use this information to create a structured training plan. 
As a sponsor employer, you need to track your apprentice's hours and report them to SkilledTradesBC regularly. 
Your apprentice's program will require a set amount of work-based training hours – about 80% of their total apprenticeship. One hour on the job = one hour of work-based training. 
Your apprentice may accumulate work-based training hours while working for you and/or for another employer. Work-based training hours must be completed under the direct supervision of a certified or SkilledTradesBC-approved tradesperson. 
Use the Portal to submit work-based hours through the Work-Based Training hours section. See our How-To Guides.
As a sponsor employer, you are responsible for reviewing your apprentice's official records and reporting any discrepancies to SkilledTradesBC. 
We will send updated apprentice training transcripts to both sponsor employers and apprentices when: 
The apprentice completes a level of technical training. 
The apprentice writes a technical training level exam on a challenge basis. 
The apprentice or

sponsor employer

notifies us that a sponsorship has been changed. 
The apprentice "times out" of a youth apprenticeship. 
If there is no activity reported on an apprentice for 12 months. 
About 20% of your apprentice's time will be spent in technical training. Technical training includes both theoretical and practical assessments.  
As an employer, you are required to make it possible for your apprentice to take technical training. This may include releasing your apprentice from work for the duration of the technical class. Talk to your apprentice early on, and work together to determine the best options for training times.  
The first technical training is generally scheduled one year after registering as an apprentice. If your apprentice has been working in the trade for some time, a shorter interval may be appropriate.  
Classes fill up quickly, so encourage your apprentice to register well in advance. SkilledTradesBC only grants course credits for technical training from Approved Training Providers.  
Once your apprentice has completed all work-based training, technical training and other program requirements, and has passed the relevant certification exam, SkilledTradesBC will send you a Recommendation for Certification form. By completing this form, you are attesting that your apprentice is now working at the skill level of a certified tradesperson. 
When we receive your recommendation, we will send you the certificate package to sign and present to your apprentice. 
If you decide not to recommend your apprentice for certification: 
You must provide the reasons and a training plan to remedy skill and knowledge deficiencies. You must also suggest a date for SkilledTradesBC to send another Recommendation for Certification form. 
You are also responsible for communicating with your apprentice about your decision and plan. 
Help us develop and revise trades programs and exams by participating in workshops or webinars.