First Nations School Ignites

Passion for Trades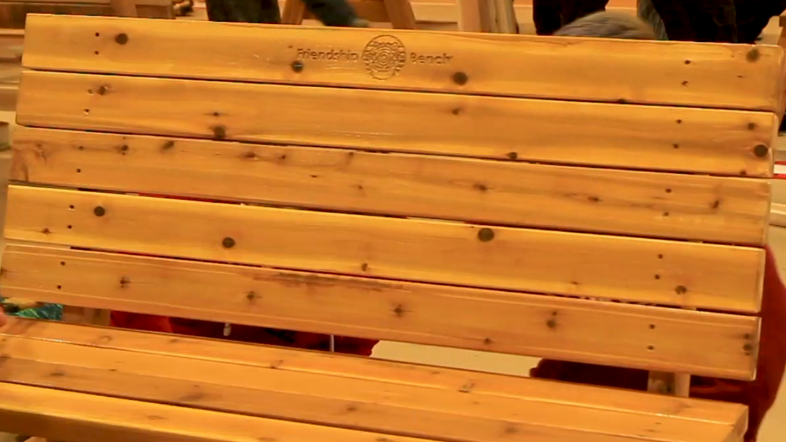 High school and elementary students came together to build friendship benches, showing how exciting the trades can be.
High school students joined forces with elementary students to show us what teamwork truly means. 
Timothy Christian School, Surrey Christian School, and Seabird Island Community School all came together a few weeks ago to build friendship benches. As a SkilledTradesBC Youth Discover event, it was aimed at showing the elementary students how exciting the trades can be.
"We didn't want to talk to them about trades and what they could possibly do," said Barbara White, Principal of Seabird Island Community School. "We wanted them to actually do it... creating something that you can use, that is valued by other people."
That's why the school chose friendship benches for its SkilledTradesBC Youth Discover project. A friendship bench is a special place in a school and playground where a child can go when they want someone to talk to. It's a safe haven where children who are feeling lonely can sit and where other children can come over, sit with them, and talk. 
To help build the benches and mentor the younger students, Timothy Christian School brought senior students from their SkilledTradesBC Youth Train in Trades program to the event. SkilledTradesBC Youth students from Surrey Christian School also helped out, putting the final touches on the benches by adding the Seabird Island Community School's logo and the words "friendship bench" on each piece of wood.
"We have to expose our kids to as many opportunities as possible," said Barbara. "Trades are essential for our kids to understand there are many paths they can choose." 
Watch how the friendship benches were brought to life and what the students said about their experiences.