Danika Haynes and her

Culinary Apprenticeship Journey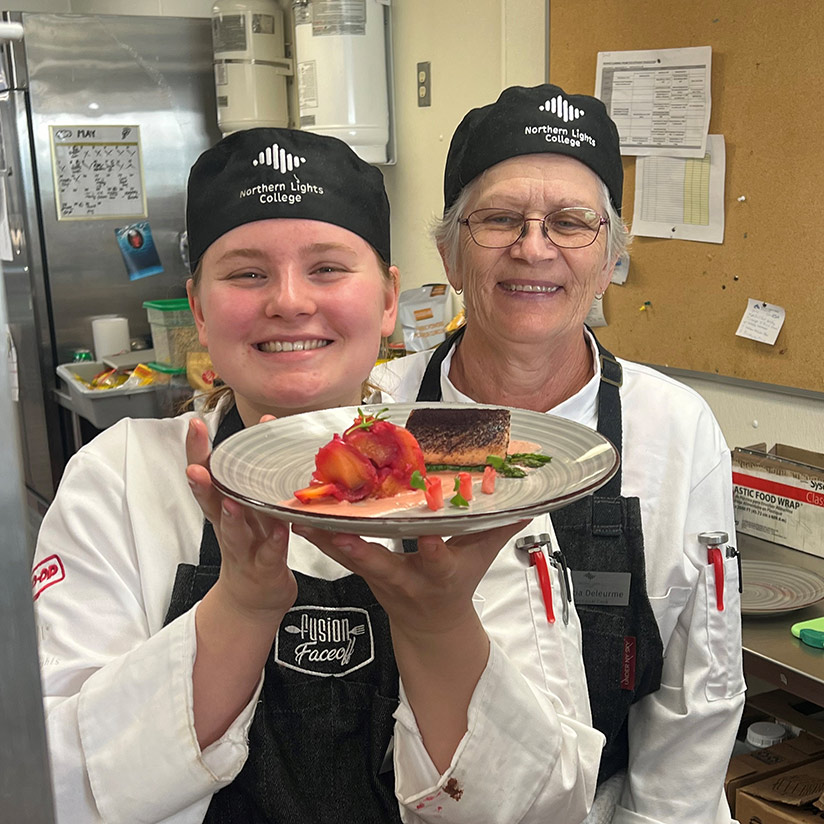 Danika Haynes is a young professional cook apprentice with a bright future ahead of her.
Her passion and driven nature have propelled her from participating in baking with her family in her home kitchen, to participating in youth programs, to completing Levels 1 and 2 of her apprenticeship at the Northern Lights College Advanced Culinary program. 
Turning 18 this year and already so ahead in her career journey is an impressive feat. Growing up, Danika and her mother and grandmother would spend time in the kitchen together, cooking tortellini with rose sauce and baking muffins. It wasn't until high school that she learned it could be a career for her. She joined the Professional Cook Youth Train in Trades Program and joined Northern Lights College's (NLC) culinary program to further her skills in the kitchen. 
Danika says that she loves the fast-paced nature of the kitchen and particularly enjoys learning new techniques and recipes. In addition to creating culinary delights, Danika cites the most rewarding part of her career to being part of a family and the culture of the kitchen. So far in her apprenticeship, she's got to know each of her teammates personally and overcoming challenges and stressful days together has created memorable bonds. 
Under the mentorship of Chef Michael French and Chef Reagan King at NLC, Danika's biggest lesson was learning to let go of mistakes and failures. She says that her instructors were intimidating at first, but quickly turned into chefs she looked up to and was inspired by. They gave her the encouragement Danika needed to push her to do her best and to keep going.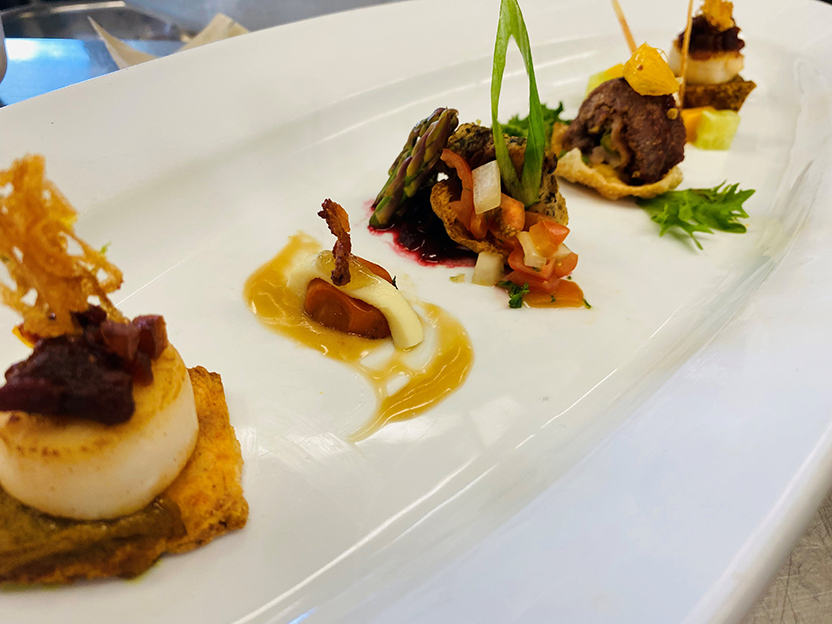 After graduating from high school this month, Danika has found her next adventure in Saskatoon to become an apprentice under Chef Dale MacKay, who is well-known for winning the first season of Top Chef Canada's first season in 2011 and working in Michelin-starred Gordon Ramsay restaurants internationally. 
Danika first met Chef MacKay in 2022, when she participated in the Fusion Faceoff – an exciting 4-day competition for NLC Culinary Arts students. The competitors were divided into two teams and participated in a series of cooking challenges and a four-course culinary battle in the finale. Chef French, Chef King, and Chef MacKay all mentored the students and taught them valuable skills such as learning how to handle live lobster, break down fresh salmon and cure it, as well as essential plating techniques.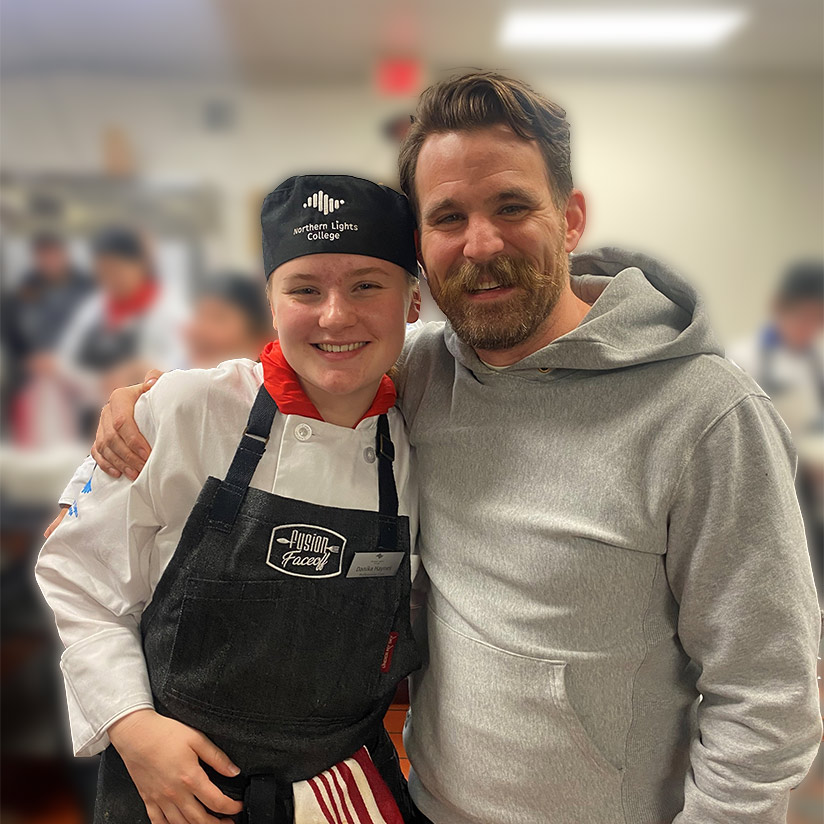 Moving away from her hometown and province will not be easy, but Danika calls it an exciting adventure as she looks forward to learning new techniques and recipes from Chef MacKay and other chefs in the kitchen. 
When it comes to advice for aspiring chefs, Danika says to get into it and know your books! Although technical training and schoolwork may seem dry at first, the curriculum is highly applicable and crucial for succeeding in the kitchen. Soups, stocks, and sauces is one area that she says is an important one to learn, as it builds a solid foundation for anyone learning to master the culinary arts. Danika also says that while you are young, you have more energy, which has huge benefits. 
After gaining experience in Saskatoon, Danika hopes to work in different types of restaurants all over Canada and to earn her Red Seal. One day, her dream is to own a restaurant off the coast of Peru, serving up her own creative dishes!