Red Seal Plumber to

Pipe Trades Instructor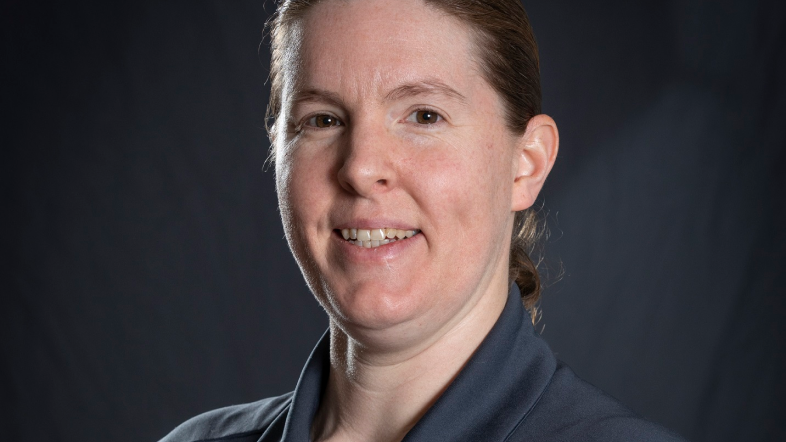 In the first part of our International Women's Day 2021 series, we speak to Andrea Durdle on her journey from a Red Seal Plumber to a Pipe Trades instructor.
Victoria pipe trades Instructor Andrea Durdle is passionate about teaching. "There is nothing more rewarding for me than seeing my students succeed and being a mentor for women who are starting a career in the skilled trades. I think it is so important for them to see female trades instructors."
Andrea is a Red Seal plumber and "B" Gas Fitter, who discovered a career in the skilled trades after enrolling in the Plumbing and Pipe Trades Foundations program at Camosun College. "I have always had an affinity for working with my hands so the idea of having a job that kept me active while using my brain was extremely appealing," she says. "I immediately knew it was the right fit for me and something I could see myself doing long term."
Andrea loved the problem solving and creativity of the job, but it wasn't always easy for her personally. "Being a gay tradesperson, I initially found it challenging due to the overall culture of the industry. Once I was able to overcome my apprehension, I felt a great sense of relief from being open with my coworkers and it improved my relationships with them."
Two years ago, Andrea moved from working on the tools to teaching back at Camosun College and says she's incredibly happy she did. "I think I always saw teaching as a goal for my career. I had really been inspired by the amazing instructors and journeypersons that I had worked with throughout my apprenticeship and I really enjoyed mentoring apprentices in the field. I knew that I wanted to inspire others to fall in love with the Pipe Trades like I did, and I leapt at the opportunity when it presented itself."
The skilled trades training in the field and in school were invaluable to her career path, along with the soft skills, she says.
"Things like organization, mentorship, communication and resilience are very transferable to other career paths. My training could also have lent itself to many different career options including inspections (in gas, plumbing or cross connection control), estimating, sales for a plumbing or HVAC wholesaler, or project management."