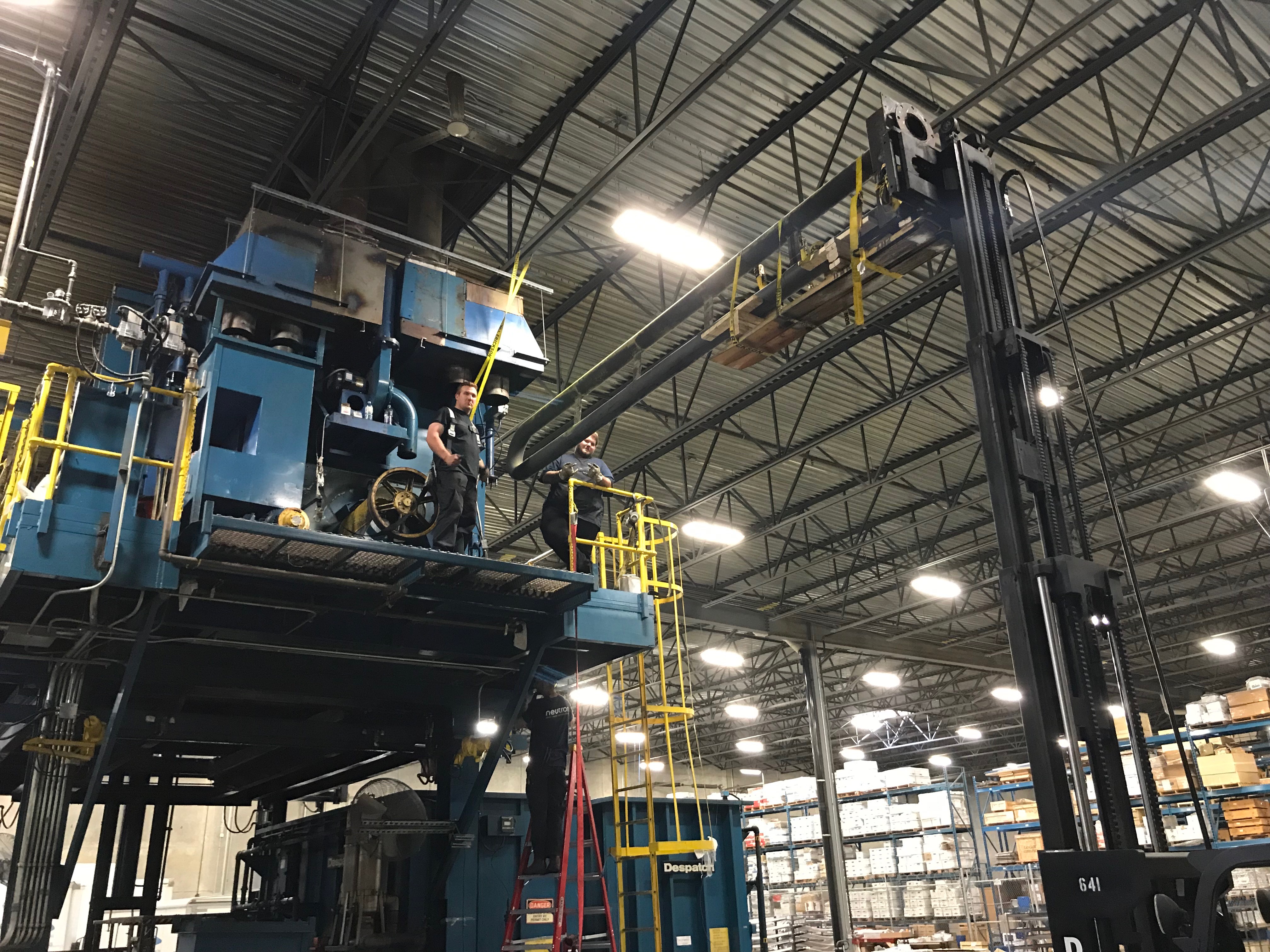 Originally established in 1986 as Neutron Electric, today Neutron Factory Works (NFW) provides specialized industrial trades & technical services to factories throughout B.C. and Alberta.
These services include electrical, plumbing, refrigeration, millwright, gas fitting, engineering, welding and more. They have created a strong brand and reputation for being reliable and excelling in critical and emergency services, as well as providing an environment for young apprentices to pursue their passions and have a work-life balance.
For Co-Founder and President Rick Gibbs, NFW is all about the people. "It was important for us to create and sustain a genuine and sincere culture in our organization that fosters growth and development for apprentices and journeypersons of all ages."
NFW started as a team of three and today, they have grown to a workforce of over 60, including 14 apprentices. They also have a broad network of reputable sub-contractors who share NFW's vision to provide the industry with the most trusted industrial services available.
Rick prides himself on the inclusive and learning-centric culture that he and his co-founder James Gibson created, citing it as the reason for NFW's success as well as their high retention rate. Three of his team members have been employed at NFW for 25 years and other individuals in key leadership positions have remained at the company for 10 years.
"It's all about the personal relationships. Trades is a very social career path in that you are always working with others, always learning, and always teaching."
Many of NFW's values were influenced by Rick's own apprenticeship journey.
Rick was 17 when he was introduced to the trades by his brother-in-law. This opportunity could not have come at a better time, as the next steps after high school were on his mind. As a young Electrical apprentice, he was eager to learn the craft and build his expertise in all branches of the electrical trade including residential, commercial, and industrial. Rick found a new sense of direction and purpose in the trades and eventually moved from Calgary to Vancouver in 1994.  
Rick's experiences as a young person have given him insight into what apprentices need to grow, which is why flexibility and communication within his team is so important. He says that continued learning is crucial for career development and hopes to bridge the gaps between trades and technology through in-house training in the future.
To those looking to build their own business in the trades and branch out, Rick's advice is to do it for the right reasons. "Focus on the quality of your work and the customers will come."
Check out this a recent podcast from the Delta Chamber of Commerce that Rick was featured in: https://www.buzzsprout.com/1546600/7773985-change-starts-with-character-episode-1-rick-gibbs